Happy holidays! On behalf of the entire Arker Labs team.
On these important dates, we want to make a small review of what 2019 has meant for us. Join us on this tour!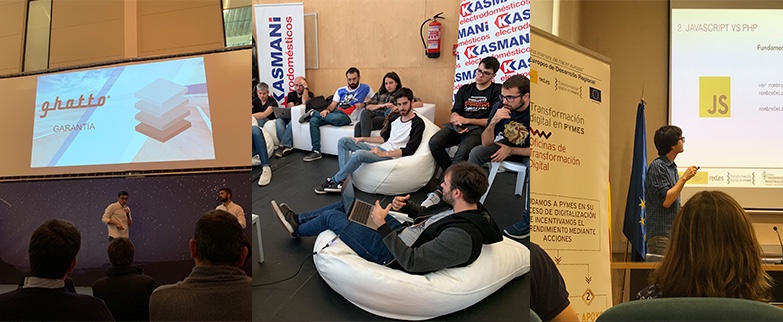 In our dedication to publicize blockchain technology, in 2019 we have attended more than 50 events and have given more than 30 talks in different geographical points of the country. Next year, 2020, we not only intend to far exceed these figures but also organize our own talks and events. In addition, we will double our collaborations with institutions, institutes and universities so that today's and tomorrow's professionals are knowledgeable about the technology with which they will work sooner than later.
Our main value, our team, began the year with five members and ends up doubling the number with nine great programmers and a great communicator at the controls of our social networks; A team that has not only grown with us but also that we have grown with them. Next year we will continue to expand this great team with new additions that make us all continue to grow as professionals.
2019 has meant the creation of a new family, which is part of the most cutting-edge and innovative developments in the market, making us denote significantly and unimaginably in the technology sector, thus providing a solid foundation we to continue growing.

Nelson Marco, DevOps in Arker Labs
Last but not least, thanks to the big companies that this year have trusted - and those that have continued to trust - in us for beliving in us and with whom we will continue working and growing during 2020. In this new year we will announce and start offering new products and services as a result of our important commitment and investment in R & D; Aware of how important it is to never stop researching and innovating for both us and our clients.
For many more years together!